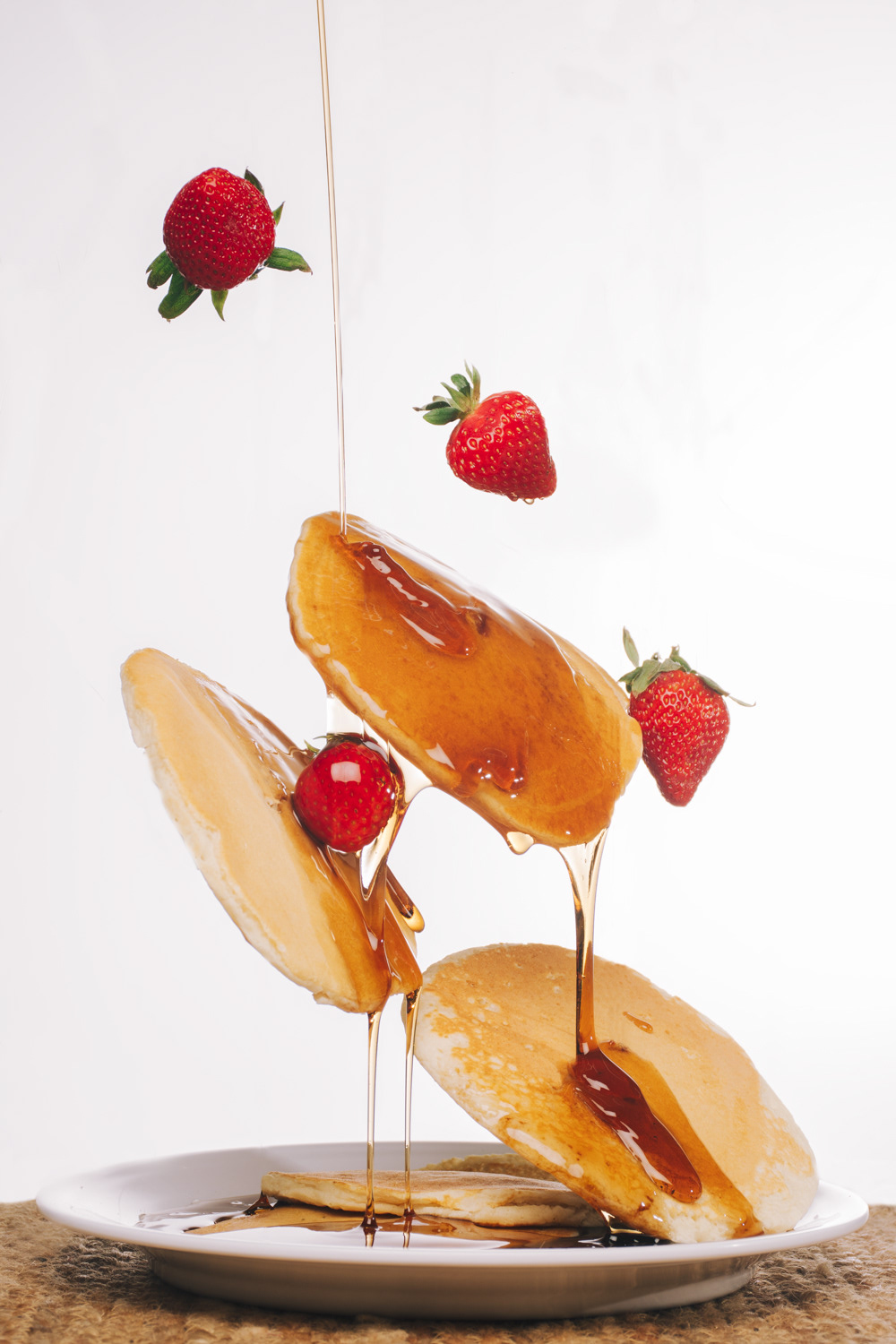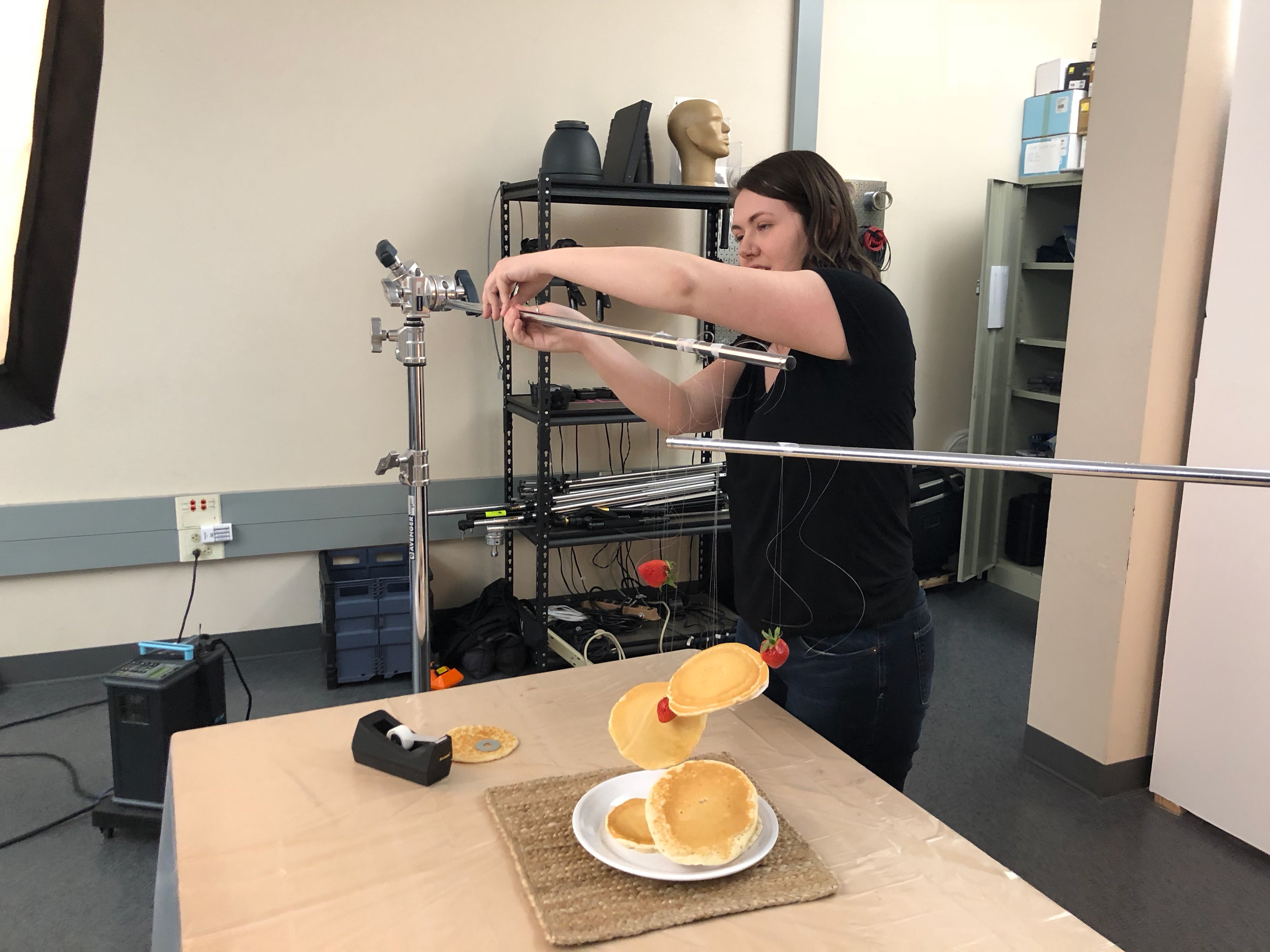 In my photography class we were tasked with creating an image using

liquid

. Naturally, my first thought was a gallon of maple syrup and to make pancakes fly.
​​​​​​​
This project was a challenge to get the final project. I was lucky enough to have access to the GIT photo studio which has Nikon cameras with the ability to tether to Lightroom, making it easy to see what the image would look like through the set up process.
Many hands made light work with this project and I could not have accomplished this image without help from my friends Justin and Nathan.